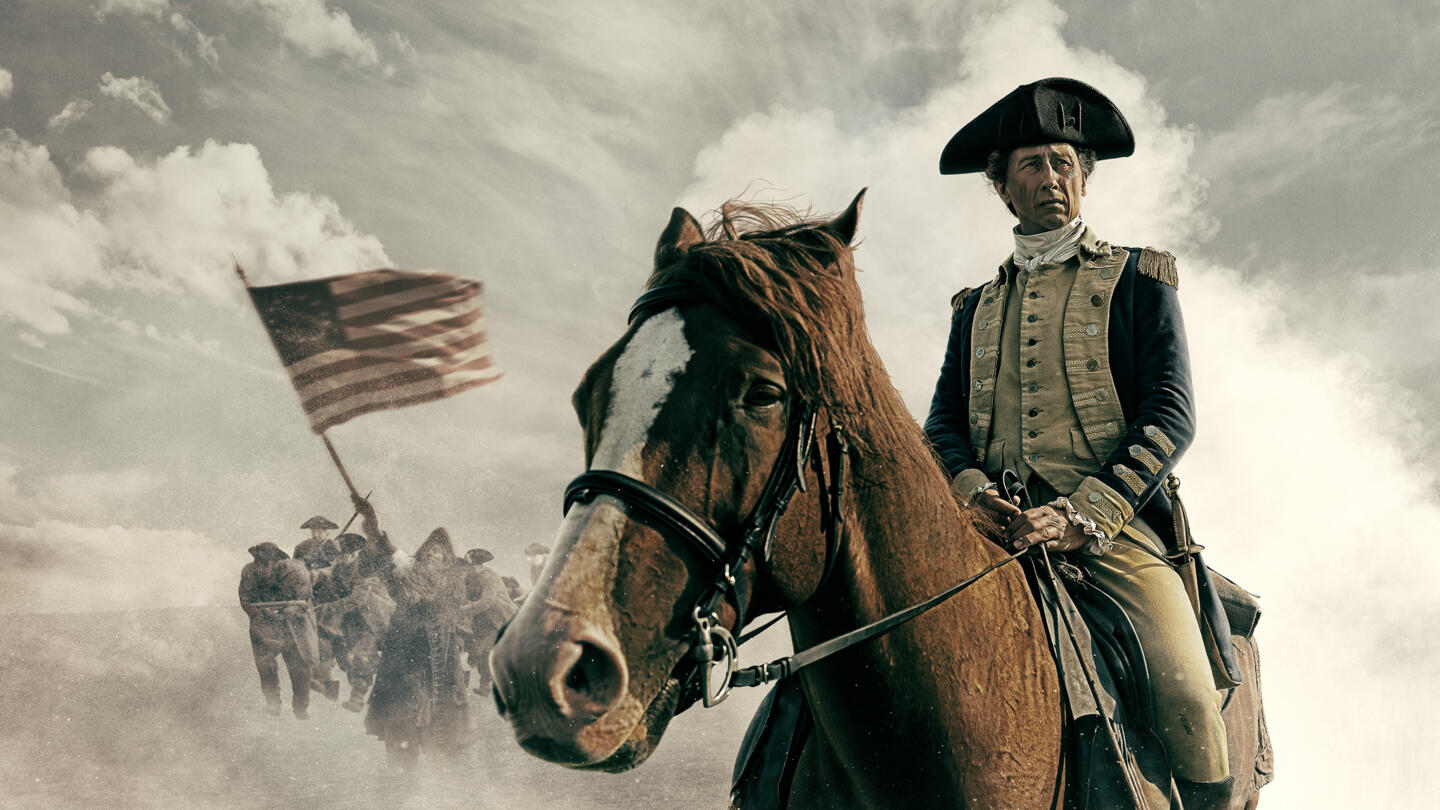 Here we go
Dear Reader,
I'm starting to watch the Washington Miniseries put out by the History Channel. The timestamp is on the left, followed by my reaction. I'll be updating this as I watch more of the series. Check back for more.
[1:30] Surprised to see Bill Clinton
[1:55] "Washington is the one man who made this country possible." That's possibly true, I guess? Historically unhelpful, too?
[2:30] "Washington was not born great, he took a journey towards greatness." Skips directly to French and Indian War.
[2:46] Washington appears to be about 40 years old here, (22 IRL) I am disappointed. So far costuming is so-so.
[4:03] I'm really happy to see Colin Calloway as a talking head- one of the leading scholars working on 18th century Native Americans.
[4:45] Costuming really isn't wowing me, now that I see it up close.
[6:40] Ok, so now we are going back to the 1740s. Good to see Washington's lack of formal education discussed, if briefly.
[7:45] Joseph Ellis, like Colin Colloway, is an eminently respected historian- good to see him in this lineup.
[8:00] Hecking Heck, is this supposed to be Jumonville's Glen? Have they ever even been to Western PA?
[8:27] The French uniforms look nothing like what French troops were wearing in 1754.
[8:45] Alan Taylor! Nice.
[9:00-10:00] Clearly Doris Kearns Goodwin has not been reading Kabinettskriege's articles on the nature of 18th century combat. Jumonville's Glen= charging into close combat with no bayonets fixed. Ouch, Jumonville shot through the body.
[10:23] "This is the moment that causes the French and Indian War, this is the war that causes the American Revolution." Where the Hecking Heck is Fred Anderson when you need him? The French and Indian War is worth studying as an end unto itself, as a vitally important event.
[11:09] Series deliberately obscures the fact that Washington does not read French.
[13:17] Joseph Ellis clearing up the "Washington never lied" myth. Good stuff.
[14:32] Wow Colin Powell!
[15:30] Whew these uniforms are bad. It is like someone designed a uniform for a British soldier using only late nineteenth century woodcuts.
[16:19] "Washington is reinforced by 100 British regulars [at Fort Necessity]". Ya? From which Regiment of Foot?
[16:47] Realistic appraisal of Fort Necessity.
[17:46] So the British uniforms aren't just bad, they are bad Revolutionary War-era uniforms. Cause people who have researched material culture really don't add anything to our understanding of history, right? Heck.
[17:50] There are a lot of headshots in this show, and we aren't even 20 minutes in.
[19:03] Why are all the muskets banded?
[19:38] Ed Lengel needs to read Ilya Berkovich.
[20:10] Why are the French parleying in their goal was to kill Washington? Needs more internal consistency.
[21:08] Washington's lack of French acknowledged.
[22:10] Has this man never worn a cartridge box? Does no one look at period images?
[24:40] Nice use of primary sources guys, do more of that.
[26:27] Now this looks like Appalachia
[27:00] Beard on British soldier
[27:22] Importance of European warfare downplayed in American context, nice.
[27:35] "The British didn't know how to fight in the forest conditions"
[28:15] This clothing is laughably bad.
[28:45] Cannon stuck in mud despite fact that dry roads surround it on every side.
[29:30] Braddock is pretty stereotypical.
[29:45] Series feeds into idea that British people are tools.
[30:00] Oh boy, here we go.
[31:00] Charging without bayonets again. They do know what bayonets are, right?
[31:39] Native warriors are just SLAUGHTERING people in close combat, and the people they are slaughtering don't even have their bayonets fixed. Connection? Possibly.
[31:47] There are people running through this shot in what I can only assume are continental army uniforms.
[33:03] Even while upside-down, Native American warriors are wreaking havoc in close combat.
[33:23] Native Americans are slaughtering an artillery crew while the members of the crew who are not being attacked impassively stand with their backs to the Natives. This is possibly the least realistic depiction of combat that I have ever seen.
[34:30] "I mean this is destruction of human life on a colossal scale." I'm not trying to be flippant here, but Braddock's defeat isn't a watershed in loss of life, even in an eighteenth-century context. Look at Zorndorf, or Kunersdorf, or Brandywine or Long Island or Guilford Courthouse.
[36:03] Ed Lengel makes it appear as though most Americans were thinking teleological in opposition to Britain in 1755.
[39:36] Despite the fact that the nearest tree is 3/4s of a mile a way, and there is no where to hide (I mean, have these people ever been to Appalachia?) a colonist is smoked by a Native American with a smoothbore musket.
[39:40-40:00] Native Americans killing people montage. Not even bad, just a bit weird.
[40:23] Literal bodies on fire. Yikes.
[40:45] Jeff Daniels, the narrator, is apparently doing a Ron Swanson impression for this.
[41:06] Literally the shortest ramrod anyone has ever seen
[41:34] Bayonet: Exists. Alex: Weeps with joy. More tiny ramrods on display.
[42:20] These are some amazing 1790s-1800s collars on these uniforms. Well fitted tan gaiters, though.
\
[44:37] Literally doing target practice at targets 5 feet away. What even is this?
[45:32] Stab that dummy in the face Washington, stab him.
[48:10] Man, the British are so evil, they won't even talk to George.
[49:34] The British are sooo foppish, no wonder they lost.
[51:45] Washington played an important role in the 1758 campaign to take Fort Duquesne, but did he really deserve all the credit? Also, what even are these uniforms?
[53:30] "We can date from that moment (December 1758) the birth of the rebel George Washington. Which is why he chooses to be depicted in British uniform as a soldier in 1772?
[57:51] George and Martha are really trying, but not exceptional actors.
[1:01:03] Really enjoy the painting of Washington's older brother, Lawrence, on the wall in this scene.
[1:04:10] So we got a younger actor to play 14 year old Washington, but having a 54-year old (yes, I checked) play a 22-year old is ok?
[1:05:07] Ah yes, the ominous proclamation line of 1763.
[1:07:31] Not a terribly nuanced portrayal of the Riot on King Street.
[1:09:01] "The British Empire slowly built the man who would destroy them from the inside out." Here and I thought that the British Empire was destroyed in the 20th Century.
[1:12:45] It seems that the British fired the shot heard round the world, and are fairly responsible for the outbreak of hostilities.
[1:15:28] The costuming has improved a bit, now that we are in the 1770s. Bad 1770s costuming looks better in the 1770s than the 1750s.
[1:19:24] Seriously, where was this filmed, Kansas?
[1:20:30] I really don't know what all these soldiers are doing. These uniforms are CRAZY
[1:21:36] Man urinating next to wagon. Bold move, History Channel.
[1:22:00] We need a George Washington to whip this documentary into shape.
[1:22: 38] Headshot
[End Episode One]
If you enjoyed this post, or any of our other posts, please consider
liking us on facebook
, or
following us on twitter
.
Consider checking out our exclusive content on Patreon.
Finally, we are dedicated to keeping Kabinettskriege ad-free. In order to assist with this, please consider supporting us via the donate button in the upper right-hand corner of the page. As always:
Thanks for Reading,
Alex Burns